---
---
✅ Perfect for transporting Suits without being wrinkled
✅ Perfect for travelling by plane or public transport
✅ Perfect for business trips
✅ Perfect as a sports bag
✅ Ingenious, innovative and elegant design
✅ Designed to optimize storage capacity to the maximum.  
✅ Has a shoe compartment to keep your clothes clean
Take your suits and shirts without creasing them!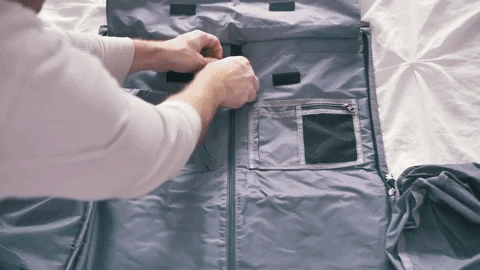 Its ingenious and elegant design allows you to take all fragile clothes easily and without the risk of wrinkling them. It is compact enough to be carried as hand luggage when travelling by plane or public transit. It has a shoe compartment to guarantee the cleanliness of your clothes.  
Whether on a business trip or a weekend, the Travel bag keeps you organized from start to finish in the blink of an eye. Unlike a classic bag, it is designed to optimize the storage capacity to the maximum. With its optimal storage capacity, it offers a large storage capacity as well as specific compartments for each object.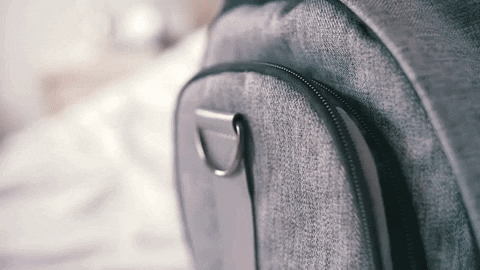 Practical, it can be fully unfolded thanks to its integral zipper, easily hang your outfits once the suitcase is unpacked. Its resistant and waterproof fabric offers optimal protection in rainy weather. 
Infinitely modular, the Travel bag adapts to all situations.  It is designed with a strap to easily integrate it into your luggage on wheels. All things are instantly accessible to simplify your life from the start to the end of the trip or your workout. 
---